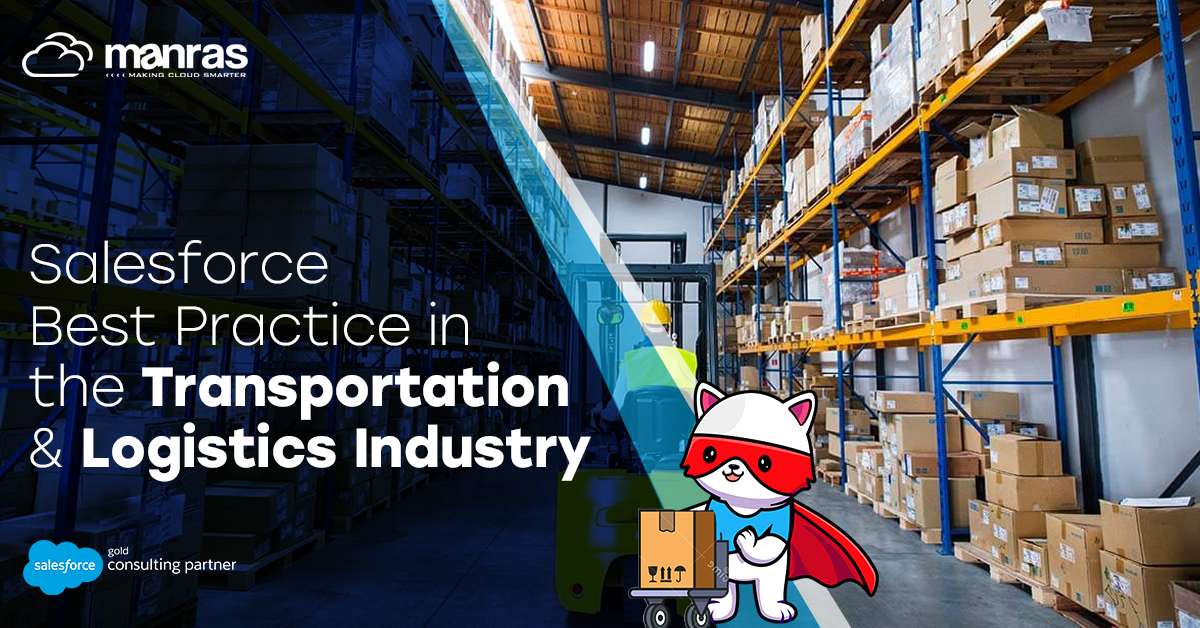 Salesforce Best Practice In The Transportation And Logistics Industry
In the era of digital transformation, earning brand loyalty and trust is highly challenging across industries. The transportation and logistics industry is no exception. Customers are used to the superlative experiences that e-commerce giants like Amazon offer and expect nothing less from others, regardless of whether it is B2B purchases, travel, hospitality, shipping or any other sub-domain in this diverse industry.
By enabling hassle-free customer engagement, visible processes, and connected organizations, Transportation and Logistics CRM is empowering businesses to craft superior customer experiences. Salesforce CRM for logistics, transportation, and hospitality empowering businesses to unbolt a sea of opportunities they did not know existed and become future-ready.
Here are some best practices to ensure value maximization from Salesforce CRM.
Design and Implement a Tailored Salesforce CRM solution
Using a one-size-fits-all approach in the implementation of logistics CRM will not yield the best results. Businesses must ensure that their implementation partner/ internal team engages in thorough requirement analysis and context setting before designing and implementing the solution.
For instance, a travel agency's CRM software solution will differ from that of a shipping company despite belonging to the same industry. Even within sub-domains the needs, challenges and pain points will differ. So, customization of CRM is indispensable.
Prioritize Employees Experiences for Seamless Customer Experiences
Using the Service Cloud and Einstein bots, businesses can heighten responsiveness and make sure that no communication from any customer is missed. These tools also free up employee bandwidth by eliminating manual and repetitive tasks and the drudgery involved in data entry, collection and location to focus on high value tasks. This will improve productivity and enable them to craft the best customer experiences.
Salesforce enables businesses to capture data effortlessly, unearth critical insights and explore a sea of new opportunities. By leveraging tools like Einstein Analytics, businesses can equip employees with actionable insights in real-time to help them in faster decision-making.
With Salesforce CRM for logistics and transportation, it is possible to promote greater collaboration between their sales, marketing and service teams for greater value creation. With tools like Chatter, they can elevate conversations to a whole new level.
Provide Proactive, Omni-Channel Service
Customers expect a unified and consistent experience from businesses on any channel of their choice: email, phone, SMS, mobile app, or social. The top logistics travel agencies' CRM software are providing omnichannel, proactive services, personalized experiences at scale, and reaping its many benefits.
Change Management is a Must
While transforming legacy IT systems is a must, it must be done without disturbing the core systems. Logistics CRM from Salesforce enables businesses in the industry to digitize their supply chains and infuse agility into their complex processes while keeping the core intact.
Businesses can implement the best CRM solution and adopt the best-in-class tech tools. However, if the organizational culture and employee mindsets do not evolve with the fast-paced digital transformation, even the best technology will fail.
Leverage the services of experienced implementation partners like Manras to drive extraordinary business value from Salesforce.