Why You Need a Salesforce Pardot Consultant for Marketing Success
In today's fast-paced business landscape, effective marketing is crucial for gaining a competitive edge. With the evolution of digital marketing strategies, companies are constantly seeking ways to optimize their efforts and maximize their returns. This is where a Salesforce Pardot consultant steps in as an invaluable asset for achieving marketing success. In this article, we'll explore the reasons why having a Pardot consultant on your side can make all the difference.
Introduction
In the modern digital landscape, businesses are grappling with an overwhelming amount of marketing data and tools. To cut through the noise and drive meaningful results, companies are turning to specialized consultants who can harness the power of platforms like Salesforce Pardot.
Understanding Salesforce Pardot
Salesforce Pardot is a robust marketing automation platform that empowers businesses to streamline and optimize their marketing efforts. It offers features like lead management, email marketing, lead nurturing, and analytics, all integrated into a single cohesive system.
The Role of a Salesforce Pardot Consultant
A Salesforce Pardot consultant is a professional who possesses in-depth knowledge and expertise in leveraging the capabilities of the Pardot platform. Their role is to work closely with businesses, understanding their unique needs and tailoring Pardot strategies to achieve specific marketing goals.
Tailoring Strategies to Your Business
Every business is unique, and what works for one may not work for another. A Pardot consultant understands this and customizes strategies that align with the business's objectives, target audience, and industry.
Implementing Marketing Automation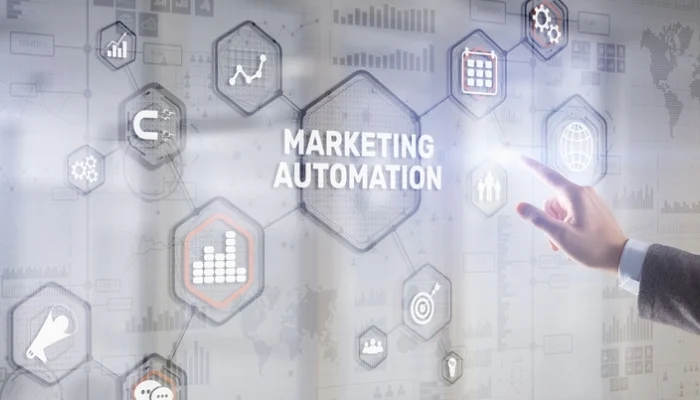 Marketing automation is at the heart of Pardot's functionality. Consultants help set up automated workflows, lead scoring systems, and personalized email campaigns, freeing up marketing teams to focus on strategy and creativity.
Enhancing Lead Generation
A Pardot consultant knows the ins and outs of lead generation. They can optimize lead capture forms, create compelling landing pages, and develop strategies to attract high-quality leads.
A/B Testing and Analytics
Successful marketing relies on data-driven decisions. Pardot consultants conduct A/B tests, analyze campaign performance, and make adjustments based on real-time insights.
Staying Abreast of Trends
The digital marketing landscape is ever-evolving. Pardot consultants stay up-to-date with the latest trends and technologies, ensuring that your marketing strategies remain effective in the face of change.
Saving Time and Resources
Time is money, and Pardot consultants save plenty of it. By taking care of intricate tasks and technicalities, they allow your team to focus on what they do best.
Seamless Integration with Salesforce CRM
For businesses using Salesforce CRM, Pardot offers seamless integration. A consultant ensures that both platforms work harmoniously, creating a unified ecosystem for sales and marketing efforts.
Overcoming Challenges Effectively
Challenges are inevitable, but consultants have the experience to overcome them. Whether it's low engagement or a sudden algorithm change, they have the tools to adapt and thrive.
Personalized Customer Journeys
Pardot consultants map out customer journeys, ensuring that every interaction is personalized and meaningful, which leads to higher customer satisfaction and conversion rates.
Measuring and Demonstrating ROI
ROI measurement can be complex. Consultants define key performance indicators (KPIs), track progress, and provide insightful reports that demonstrate the value of your marketing investments.
Conclusion
Partnering with a Salesforce Pardot consultant can be a game-changer for your marketing efforts. Their expertise, combined with the power of the Pardot platform, can elevate your strategies, drive lead generation, and ultimately contribute to your business's marketing success.
Partner with Manras – Your Platinum Salesforce Pardot Partner
As a platinum Salesforce partner, Manras specializes in providing top-tier Salesforce Pardot Consultant services. Our team of seasoned experts is dedicated to transforming your marketing strategies into dynamic campaigns that drive tangible results. Whether you're looking to enhance lead generation, automate your marketing workflows, or optimize your ROI measurement, our consultants have the expertise to guide you every step of the way.
FAQs
Q1: How do I know if my business needs a Pardot consultant? 
A: If you're seeking to enhance your marketing automation, lead generation, and ROI tracking, a Pardot consultant is a wise choice.
Q2: Are Pardot consultants expensive? 
A: While there's a cost involved, the ROI from improved marketing strategies often outweighs the investment.
Q3: Can consultants adapt Pardot to our industry? 
A: Yes, Pardot consultants can tailor strategies to various industries for optimal results.
Q4: Will consultants work with our existing marketing team? 
A: Absolutely, consultants collaborate with your team to enhance their efforts.
Q5: How long does it take to see results with a consultant? 
A: Depending on your goals, you could start seeing improvements in a few weeks.