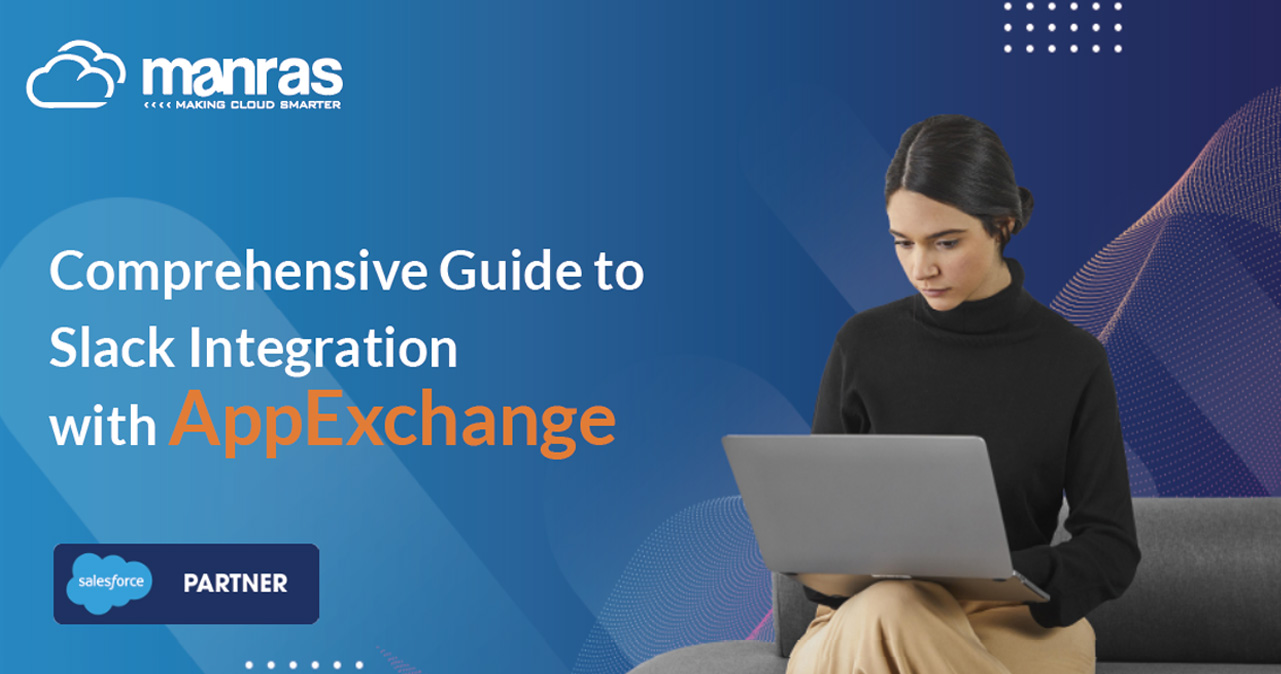 Comprehensive Guide to Slack Integration with AppExchange
Slack is a widely used communication tool in the office, whereas Salesforce is a frontrunner among CRM programs worldwide. The cohesive use of both technologies allows for improved internal communication and stronger links to the consumer base. With the help of the Salesforce Slack Integration, businesses can send or receive alerts and carry out all tasks without any restrictions.
Let's get into the dynamics of Salesforce and Slack Integration and the techniques by which Slack may be integrated with Salesforce for high productivity.
What is Salesforce?
Salesforce is widely regarded as the best customer relationship management (CRM) system on the market today. From Sales Cloud to the newest innovations like Tableau Cloud, Salesforce has it all. When it comes to the many tasks involved in a product's lifecycle, from sourcing and administration to marketing and analytic reporting, Salesforce provides comprehensive cloud solutions for all of them.
What is Slack?
Slack is a workplace messaging app that facilitates collaboration. Many of Slack's capabilities are reminiscent of those found in IRC (Internet Relay Chat), including creating and joining private groups and discussion forums, sending direct messages to specific users, organizing communication into channels categorized by theme, and even having video conferences. Especially helpful for professionals who need to balance time between working from home and in the workplace. 
When Salesforce bought Slack, it transformed from a simple formal messaging network into a fully-featured platform. To make Slack a comprehensive solution for businesses, Salesforce added several capabilities to it. Salesforce did all this to make Slack fit into their "Digital HQs" and "Customer 360" frameworks.
Salesforce Slack Integration Features
Slack to Salesforce Integration is the best way to experience the app's full potential. First, let's take a look at what we'll get by integrating Slack with Salesforce beyond the functionalities of Salesforce CRM and Slack on their own.
1. Recording notes became easy
It may take a considerable amount of time before you are notified of a change or get an update through your chosen mode of communication. This is where the Slack Message Viewer comes in handy, as it automatically forwards the message to Salesforce, and more specifically to the appropriate record, without requiring you to switch applications.
2. Easy record-sharing
Users may now send records from Salesforce to a network or a private chat in their Slack workspaces with the help of the "Share Records to Slack" feature.
3. No more app switching
To receive directions and update Salesforce data by them, employees must continuously go back and forth between the two platforms. However, once you have Slack to Salesforce Integration, you can change the data without leaving the Slack workspace or logging into Salesforce.
4. Never miss changes and updates 
After integrating the two systems, users may get alerts in Salesforce or Slack, so they get all the important information and communications. This is made possible by Salesforce for Slack, which allows users to facilitate notifications over both platforms after integration. As a result, the most recent improvements reduce the amount of harm caused by misunderstanding.
5. Search with Slack
Viewing or troubleshooting a Salesforce asset is now possible directly within Slack, based on your expertise. Records from Accounts, Possibilities, Contacts, Interactions, Issues, and Assignments are all accessible through Search from Slack. You only need to enter /Salesforce [search keyword] to locate the item. 
Slack to Salesforce Integration Procedure
Having learned what Salesforce Slack Integration is and why it's useful, it's time to dive into the details of integrating Slack with Salesforce.
1. The first step in Salesforce Slack Integration
To begin using Salesforce for Slack, you must first install the Slack app and then add the Salesforce app to the selected Slack workspace. Click "Add to Slack" on the Salesforce app's directory page inside Slack after you've added the app.
You'll be sent to another page where you'll have to click another button with the same "Add to Slack" text. After that, an authorization prompt specific to the integration will appear. You'll need to click the "Allow" option if you want to proceed. The Salesforce application will be added to the Slack channel upon receiving authorization.
2. Adding the Slack application to Salesforce
Due to the specialized nature of this task, your Salesforce Administrator will be the one to save the day. If you are the administrator of the system, then you are required to do the following steps:
To find Slack, go to the Salesforce AppExchange.

Select "Get Now" next to the "Salesforce for Slack" app, then "Open Login Screen" to access your Salesforce account.

To prevent integration problems in the production org, it is best to roll out Slack in a test environment before deploying it there. 

If you agree to the license agreement that appears after choosing "Install Here," you may continue by clicking "Confirm and Install."

Select "Install for all users" and click the "Install" button if you want the software installed for all users.
3. It is now time to begin integrating
Your team must now link your Slack and Salesforce channels. Navigate to the appropriate Slack channel and then choose the Salesforce icon from the Apps menu. After doing so, a chat window will pop up, inside which you must choose "Connect Account" from the menu labeled "Connect your Salesforce Account."
A permission prompt will pop up; simply choose Allow. Clicking Allow a second time will provide the necessary rights for the Salesforce app. Salesforce Slack Integration is complete after the necessary rights have been granted. The user may then use the two platforms together to easily go through otherwise time-consuming tasks.
Conclusion
Salesforce and Slack Integration provide additional channels for streamlined operation and make it easier to rapidly access and collaborate with Salesforce data without leaving the Slack environment. However, you must effectively incorporate, configure, and administer all of their capabilities.
With Manras's expertise as a Platinum Salesforce Consulting Partner, you'll be able to overcome any obstacles you have while integrating Salesforce and Slack. Reach out to us if you are having trouble streamlining your Salesforce organization or if you need bespoke integration techniques.