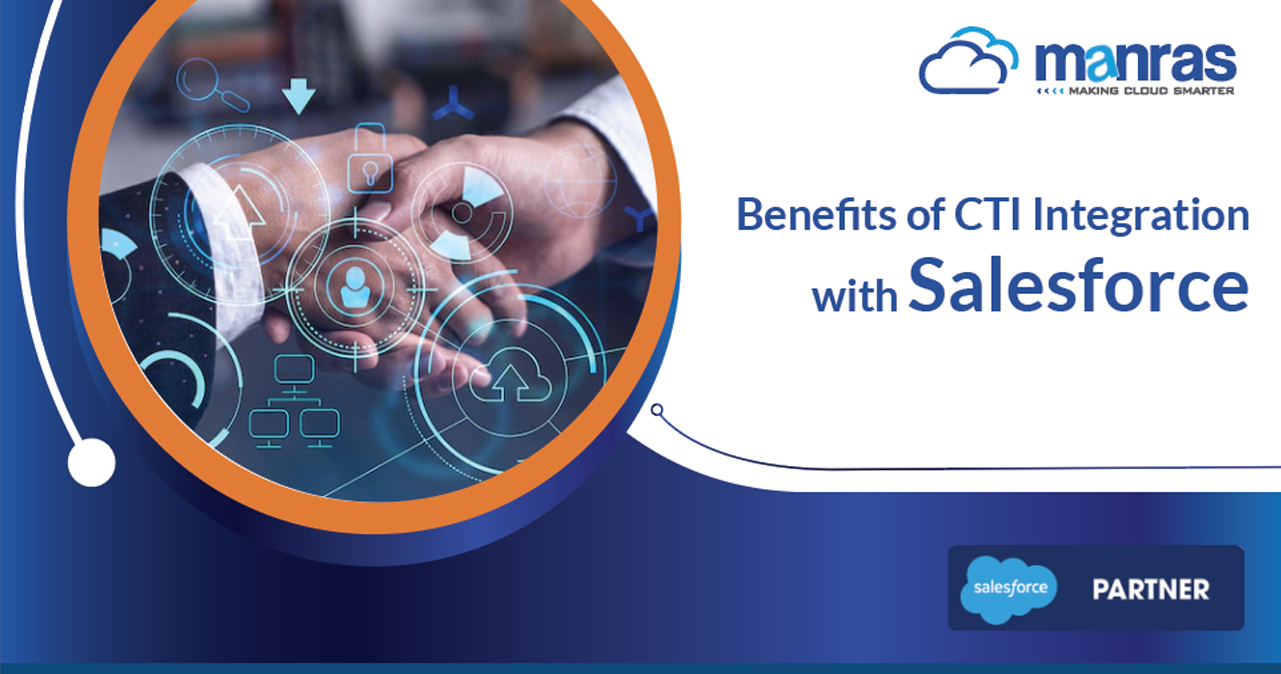 Benefits of CTI Integration With Salesforce
Salesforce CTI Integration has become an indispensable tool for companies of all sizes. When compared to a basic, in-house CRM system, a Computer Telephony Integration (CTI) for Salesforce provides your business with a wider range of useful features and options. CTI Integration with Salesforce provides a robust connection between contemporary telephone systems and various types of computing hardware.
This article will briefly overview Computer Telephony Integration (CTI) for Salesforce and its most important benefits.
What is Salesforce CTI Integration?
Salesforce is the market leader in customer relationship management (CRM), and a Salesforce open CTI is the technology that allows Salesforce CRM software to communicate through the telephone. Call centres and other types of customer service-oriented businesses often employ CTI integrations to boost efficiency.
CTI Integration with Salesforce is crucial for connecting existing phone systems (including VoIP systems) with computers. Making and receiving calls from any computer or mobile device is a huge boon to customer service and sales departments.
Salesforce CTI Integration: Features
The following is a list of the features that come along with Computer Telephony Integration (CTI) for Salesforce:
Screen-Pop
As soon as an agent picks up the phone, all of their pertinent caller information may appear on their screen because of this feature.
Click-To-Dial 
This feature converts phone numbers into active links to minimize the need for users to dial numbers manually or make mistakes by selecting the incorrect numbers.
Intelligent Routing
Rather than allowing the system to choose randomly, you may set up rules to specify which of your representatives should take incoming calls.
Up-To-Date Call Reporting 
Create reliable reports for incoming and outgoing calls using all of the rich data inside Salesforce.
Multi-Tenant System 
Because it is hosted in the cloud, everyone may use it without introducing inconsistencies.
Salesforce CTI Integration: Benefits
While a CTI Integration with Salesforce offers numerous benefits overall, it delivers particular advantages for the sales, support, and operations teams. Following is a rundown of the main benefits enjoyed by each of the teams:
For Sales
Makes use of sales automation software to speed up the process of converting leads into customers.

Features like "click to dial" and "power dial" allow for speedier phone calls.

Reduces waiting periods for leads.

Provides your business with a local telephone number from your cloud service provider, decreasing the frequency of missed calls caused by contacts assuming the call is spam.

Facilitates team sales by ensuring that all team members have access to customer data even if the customer's assigned sales rep is unavailable.

Recording and tracking calls provide a comprehensive analysis of sales activities.

Keep tabs on key performance indicators like total calls made, conversions, etc. Key performance indicators (KPIs) are useful for managers because they enable them to assess the effectiveness of their teams and employees and identify areas for improvement.
For Support
Allows for quicker calling with a single-click customer-dialing function.

Gives customer service reps access to phone functionality inside Salesforce, including call forwarding, call holding, call muting, etc.

The ability to intelligently route calls allows for self-service alternatives to be presented to callers using tools like interactive voice response (IVR).

Provides an ACD, which directs incoming calls to an active agent best suited to handle them.

Calls are verified as legitimate by cross-referencing the calling number with the database entry for the calling customer, relieving a major source of consumer frustration.

Displays the caller's details and call history in a pop-up window, streamlining processes and allowing agents to help clients more quickly.

Helps support staff deliver individualised assistance by allowing them to quickly access relevant information like call logs, billing history, etc.

Provides managers with the means to assess employee and team performance, as well as create objectives for growth, via the use of coaching tools such as call recording, call surveillance, and call whispering.

Gives agents the resources they need to provide a seamless experience across all channels, boosting customer happiness.
For Operations
Enables improved real-time coordination with the sales and support divisions.

Permits them to examine the customer's background to see if the sales and support staff deliver exceptional service.

Provides access to dashboard data that educate them on the effect of contact centre efficiency and productivity on the consumer experience.

Allows them to communicate production and shipment dates to sales and support teams.
Conclusion
In today's dynamic consumer market, businesses everywhere are making concerted efforts to meet the evolving demands of their clientele. With Salesforce CTI Integration, companies can easily and effectively communicate with their customers in a way that fosters growth.
If you want to connect the dots between Salesforce and CTI, then Manras is the way to go. As a trusted Salesforce partner, our consulting team can assist you with Salesforce CTI Integration. If you have any queries, don't hesitate to contact us at team@manras.com.