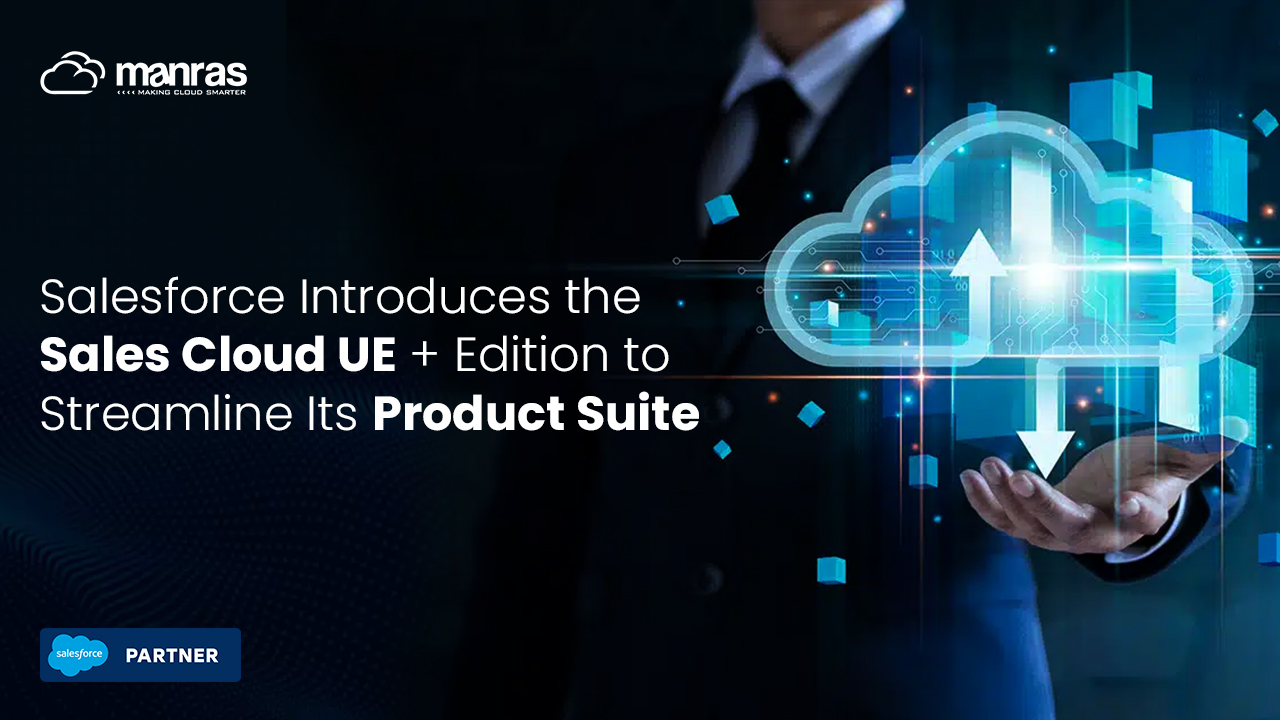 Salesforce Introduces the Sales Cloud UE+ Edition to Streamline Its Product Suite
Salesforce, a global leader in customer relationship management (CRM) solutions, has taken a significant step towards revolutionizing the way businesses manage their operations. With the introduction of the Sales Cloud UE+ Edition, Salesforce aims to streamline its product suite, providing businesses with an enhanced and more efficient CRM experience.
In today's fast-paced business environment, companies require advanced tools to manage their customer relationships effectively. Salesforce has long been a trusted name in the CRM industry, offering a wide range of solutions tailored to meet the unique needs of businesses. The introduction of the Sales Cloud UE+ Edition is a testament to Salesforce's commitment to innovation and its dedication to providing top-notch CRM services.
The UE+ Edition Features
The UE+ Edition comes packed with an array of features designed to enhance the user experience and streamline business processes. This edition offers improved integration capabilities, ensuring that all your business tools work seamlessly together. With the Sales Cloud UE+ Edition, businesses can now access a unified platform that simplifies their daily operations.
Pricing and Availability
Salesforce understands that businesses come in all shapes and sizes, and it offers a variety of pricing plans to cater to different users. The Salesforce Sales Cloud UE+ Edition is available to small businesses, large enterprises, and everything in between. Moreover, Salesforce frequently provides special offers and discounts, making it even more accessible.
Comparison with Previous Versions
For existing Salesforce users, comparing the Sales Cloud UE+ Edition with the older versions is essential. The Sales Cloud UE+ Edition boasts several improvements, offering features and benefits that set it apart from its predecessors. This section will help users understand why upgrading to UE+ is a worthwhile investment.
Customization and Integration
One of the strengths of the Sales Cloud UE+ Edition is its ability to be customized to meet specific business needs. This section provides guidance on how businesses can tailor UE+ to their unique requirements, as well as its integration capabilities with third-party tools.
Training and Support
Salesforce is committed to ensuring that users can make the most of their CRM solutions. This section discusses the training resources available for UE+ users and the customer support options provided by Salesforce. It also addresses common issues and troubleshooting.
Future Developments
Salesforce's commitment to innovation doesn't stop with the Sales Cloud UE+ Edition. This section outlines Salesforce's future plans and roadmap for continuous improvement, reassuring users that they are investing in a CRM solution that will evolve with their needs.
Expert Opinions
Insights from industry experts offer a broader perspective on the Salesforce Sales Cloud UE+ Edition. Experts weigh in on how this edition aligns with current industry trends and how it positions businesses for future success.
How to Get Started
For those considering adopting the Sales Cloud UE+ Edition, this section provides a step-by-step guide on how to get started. It offers resources and guides to help new users set up their organizations and make the most of UE+.
UE+ and Business Growth
This section delves into how UE+ can contribute to business growth. It discusses the measurable benefits and return on investment (ROI) that businesses can expect when implementing this edition.
Conclusion
In conclusion, Salesforce's introduction of the Sales Cloud UE+ Edition is a game-changer for businesses looking to enhance their CRM experience. With its rich feature set, customization options, and commitment to continuous improvement, UE+ is a solution that can transform the way companies manage their customer relationships and streamline their operations.
We encourage you to explore the possibilities that UE+ can offer your business.
Manras is your trusted Salesforce Platinum Partner, specializing in providing top-notch Salesforce Sales Cloud. Our team of experts is dedicated to helping businesses maximize the potential of Salesforce CRM, ensuring seamless integration, customization, and ongoing support. When you choose Manras as your consulting partner, you're choosing excellence in Salesforce solutions. Explore the power of Salesforce with us and elevate your CRM experience.
Frequently Asked Questions
How does the Salesforce Sales Cloud UE+ Edition differ from other Salesforce editions?
The UE+ Edition offers advanced integration capabilities, enhanced user experience, and a range of customization options, setting it apart from other editions.
Can small businesses afford the Sales Cloud UE+ Edition?
Yes, Salesforce provides pricing plans to accommodate businesses of all sizes, making UE+ accessible to small businesses.
How long does it take to implement the Sales Cloud UE+ Edition?
The implementation time can vary based on your specific business needs, but Salesforce offers resources and support to streamline the process.
What kind of customer support does Salesforce provide for Salesforce Sales Cloud UE+ users?
Salesforce offers comprehensive customer support, including troubleshooting and assistance to ensure.