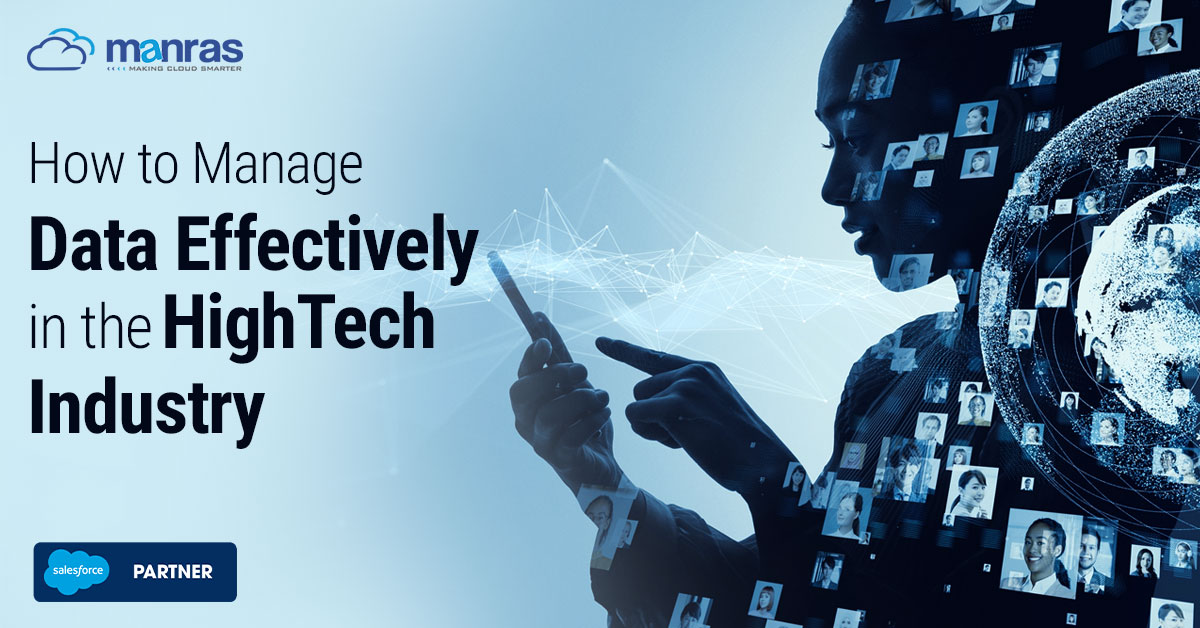 How to Manage Data Effectively in the High Tech Industry
In these unpredictable times, making better business judgments is crucial. Companies worldwide are challenging traditional procedures to move their attention and processes to digital. This is where data's worth becomes apparent. 
Data is more powerful now than ever, and stakeholders have been trying to find an effective way to manage data in the high-tech industry. Because of the insights it delivers, organizations that are driven by it are more resilient and stay ahead of their competition. According to a recent study, 82 percent of data-driven businesses said they had a significant advantage during the epidemic. And 79 percent of data-driven companies make sure data insights back up their decisions.
There are several tools available to assist firms in evaluating data and conducting High Tech analytics. Later in this article, we'll look at one in particular. With data driving the High Tech industry, firms are increasingly required to build a data-driven culture, allowing their staff to access and analyze the data they need to make better decisions.
What is data management, and why is it so crucial in the High-Tech industry?
Businesses may utilize their data inventory cloud in salesforce data to better understand how to service and improve their consumers' experiences. When data is used appropriately, it unifies all business areas and brings the focus back where it belongs: on the customer. To do so, you'll need to give your staff access to and analysis of your data so they can make better-informed choices faster. When done right, this will help you 'build a data culture' in your company.
Ways to Effectively Manage Data
Effective data management is a time-consuming task prone to frequent interruptions or even disappointing results. Here are some suggestions for implementation of data management technologies:
1. Make a list of your objectives
Knowing what data to acquire and what does not need to be collected is the first item on the Data management to-do list. To accomplish so, one must first establish clearly stated objectives. Failure to do so will result in the collection of vast volumes of data that aren't matched with a company's ongoing needs.
2. Safeguard the Information
The next stage in Data management is to guarantee that all critical data is protected with various safeguards. Firewall security measures, spam filtering, malware scanning and eradication, and, most crucially, team authorization management must all be used to guarantee that the data is available and safe.
3. Audit Regulations must not be ignored
Offsite Database Managers should keep the appropriate database elements on hand, especially if an audit is in the works. Whether the data is disbursement data, credit scores, or data of lesser importance, it must be managed appropriately. To avoid liabilities, one should gradually acquire the trust of the customer.
4. Data must be connected
It is not recommended to use software packages to be effective because organizational databases are bound to be accessed through various channels. Essentially, all administrative data must be able to communicate with one another. If there are issues with communication among applications and services and the reverse, it can cause significant problems.
5. Make a list of the data you'll need to collect
Understanding which data would suit a particular solution is crucial to successful Data management. This means that one will know which information is required in specific scenarios.
Organizations must understand which data must be gathered and when it must be collected. To do this accurately, objectives must be clearly defined, and a strategy for achieving them must be devised.
6. Adapt to the New Situation
Keeping up with the current developments in Data Management is one of the most crucial components of the job. In all of its forms, software and data are continually changing on a global scale, often daily. Keeping up with the latest technologies and adoption strategies will help businesses stay ahead of the curve and create highly optimized and efficient databases. Flexibility and openness to new trends and technology can help you get an advantage over the competition.
Every role in a high-tech firm requires data literacy
Data literacy is becoming increasingly crucial for High Tech companies, making dealing with data a highly sought-after talent. Companies acquire a competitive edge by harmonizing data, tools, and judgment. 
Your staff must grasp how data is defined and ask the correct questions to extract value from it. Can your team, for example, interpret correlations? Are they able to weave a story out of reliable data? Data analytics takes away the guesswork and allows your staff to incorporate relevant facts and figures to tell their stories.
Salesforce Methodology for effective data management
As a high-tech company, it's vital to incorporate Salesforce CRM for technology industry into everything your firm does. Using High Tech data and analytics helps drive and improve customer value, which leads to year-over-year revenue growth. 
The Salesforce strategy is straightforward. It gathers and analyzes information on how your goods and services are utilized to enhance them, and the customer experience as a whole.
Below are guided bullet points on Salesforce's methodology, hands-on data ecosystem, and dashboard overviews, all created by Salesforce specialists to help you take charge of your data for your company.
Create a Data Management Plan:

 A well-defined data strategy aids in keeping your company on track. It's a Salesforce data management approach to get your team on the same page about how data will be gathered, evaluated, and used to achieve your company's objectives.

Enhanced data configurations:

 Clean data is critical for tracking, reporting, and efficacy; the same can be achieved using Salesforce setup.

Data Maintenance and Cleaning:

 Salesforce cloud for data management will help you maintain all of your data clean in the long run when you import and gather data using Salesforce. As a result, your team can always rely on valuable data, receive actionable reports, and measure progress correctly.
High-Tech organizations must reassess their framework for digital transformation and effective data management to accomplish these changes. Digitalization must go beyond the product to include organization structure, talents, and KPIs to handle and use consumer data on a global scale. This will allow businesses to attain complete transparency across their enterprise and have access to the data they require to make better decisions. 
Salesforce is the platform that enables High-Tech companies to make that change and accelerate growth on a global scale. We at Manras can assist you in navigating the Salesforce lifecycle and demonstrate how archiving is one of the most effective ways to manage Salesforce data that is widely used across industries.