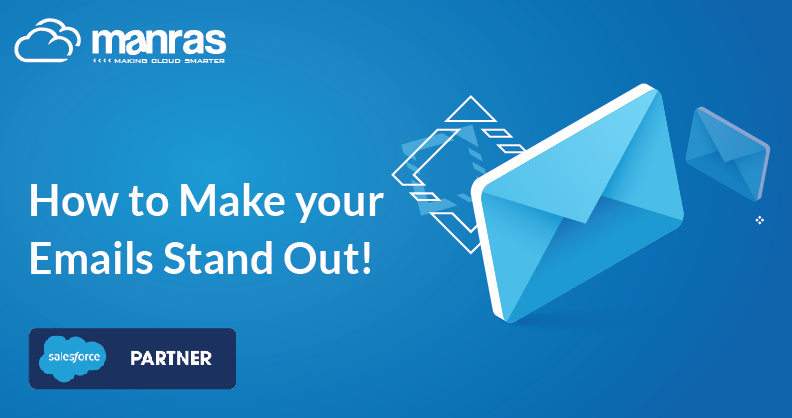 How to Make Your Emails Stand Out?
In today's business environment, email marketing is a crucial tool. However, in a world where consumers are inundated with hundreds of emails daily, it is simple for yours to be lost in the shuffle. One way to make your campaign distinctive is to provide the receiver with something new and exciting to read or watch.
Market research firm Statista estimates that 319.6 billion emails were exchanged daily throughout the globe in 2021 and predicts that figure to rise by another $15 billion in the next year. Therefore, it would be a good time to brush up on the most effective sales email strategies.
The following are some of the most helpful sales email recommendations that we have to offer, including how to write them, when to write them, and how to move closer to making a sale every time you click the send button.
Five Strategies for Making Your Sales Email Stand Out
1. Your sales email should not be too long
A faster value demonstration will be appreciated by your prospects. Use shorter sentences, be less formal, and get to the point in your email communications. Here, technology could be useful. The necessary information, such as connection particulars and transaction characteristics, may be placed at your fingertips. A CRM Software can make your email stand out from the outset by letting you easily navigate between your email, your contacts, your deal records, and your processes. In addition, it may help you save time by automatically filling in key details in your emails before you send them.
2. Email may be used to set up meetings right away
To avoid losing new and existing clients because they saw your lengthy email and decided to read it later but forgot, keep your messages concise. Likewise, you shouldn't make it hard for others to set up meetings with you. If you want to save time and effort when coordinating meetings with clients, one of the finest sales email strategies is to link your email and calendar.
3. Timely communication is essential
Messages that arrive at the incorrect time are ignored or deleted. The CRM platform features a tool called "scheduling emails," which enables you to choose the optimal timeframe in the future to send an email, hence increasing the likelihood that you will get a response.
4. Connect your mailbox to your CRM system
What kind of communication takes place if emails are sent but no records of them are kept in a CRM system? The connection with the consumer is equally as important as transparency in the operation. If your team's email is compartmentalised, nobody associated with the same account will be able to see what you've been communicating to the client. Therefore, they may incorrectly assume customer requirements, which might result in a negative interaction with the client.
By connecting your mailbox to your CRM System, you'll be able to eliminate these data silos. With only a click or two, you can pull relevant deal data into emails, and also update records with the latest information about deals received through email.
5. Make it a point that your email is helpful
Getting noticed by interested clients has long been a crucial part of sales. Basically, the difference today is that there is more background noise. Because of the prevalence of remote work, issues like information explosion and screen fatigue are becoming more problematic. It is necessary to communicate carefully in order to achieve success with potential clients and existing ones in this scenario. A strategy that entails more interaction, more illustration, and less content is one that you should aim to implement more.
Conclusion
It's true that it's not simple to craft the perfect email because of the many aspects involved. If you use these five strategies in your email solicitation, you will observe a significant rise in the percentage of clicks, the number of responses, and, most importantly, the volume of sales that you close.
Get in contact with an experienced Salesforce Marketing Cloud Consultant such as Manras immediately to maximize the benefits of email marketing. Manras's analytics tools and marketing automation may help your company accomplish remarkable feats.