How Salesforce Mobile CRM supports small business?
Customer Relationship Management AKA CRM paves the path for a business to develop a prosperous customer relation for long period. This way, it's their magic weapon in earning revenue and securing growth. 
CRM for small businesses needs to set up sales stages, track the movement in every stage, and generate automated emails and alerts. So, small business owners seek a CRM solution that can almost do it all for them. And that is reasonable considering the constraints each small business faces in terms of retaining customers and attaining growth.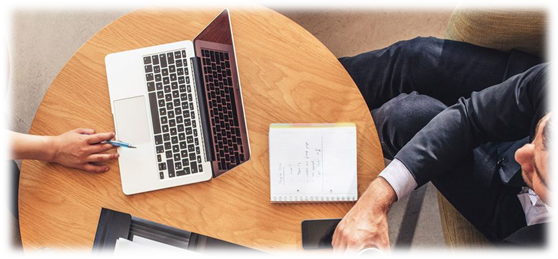 Six possible ways a Mobile CRM could support small businesses include
CRM is known as the lifeline of all small businesses. You can easily identify the name of your customers by their needs, preferences, and previous purchases.
Better communication
Automation of every day's job
Better visualization of customers data and records
Higher proficiency across different functional areas
Enhanced analytical data
Providing improved customer service
What is the best CRM for start-ups?
You need to make a proper investment in a CRM solution that actually fits in your small business. Budget is a key thing you should keep in mind without compromising on the quality. Here are the best few CRM for start-ups:
Salesforce.com
Thryv
Odoo
Prophet CRM
Free Agent CRM
Agile CRM
Salesflare
Salesmate
AmoCRM
HubSpot CRM
Salesforce Mobile CRM platform is used by small business owners to increase their marketing strategy, sales efforts, and services. One of the recent surveys shows, 33% of companies acquaint this CRM software. 
A universal dashboard that documents and interactions with customers
Categorizing and sorting contacts in an easy manner
Analyzing performance trends and pointing out sales amenities and growth
Personalizing customer contact and improving marketing automation
When you are using CRM for small businesses, your team can identify the undercurrents of effective customer relationship management and improve their performance accordingly.  
Salesforce Mobile CRM help businessman to find leads
Small business owners rely on CRM tools to generate more leads and manage pipeline of sales at a good scale. CRM solution supports a startup or large enterprises alike to help them enhance their pipeline and allow salespeople to get better leads. However, with paper-thin profit that most small businesses earn, it is hard for them to invest much. Salesforce Mobile CRM platform addresses this problem of small business and how!  
What small businesses can achieve with Salesforce:
Classified leads based on product lines, source, campaigns, and industry.
First priority at the time of an inquiry.
Shorten response times.
Artificial intelligence to examine engagement throughout the channels.
Customers with greater deal sizes.
Best channels that have the best leads and made a nice approach to alter leads into actual sales.
The small business that follows the CRM platform possesses the accessibility to store data and examine it easily. A CRM solution maintains the customer relationship by developing sales team integrity. The small businesses however cannot afford the fancy of complicated CRM solutions for many reasons. This stresses the need of serving them with a CRM solution that is affordable, easily accessible, and cloud based. 
Supports provided by Mobile CRM to small business
Automated Prioritization: Deal size, sales funnel stage, timing, and relevance depend upon score leads.
Monitoring KPI: Key Performance Indicator is a great tool to monitor and review the sales staff performance.
Follow-up: Timely follow-up is important to understand the accountability of sales.
Alignment: Free information creates a smooth alignment between sales and marketing, then managers and customer care.
Salesforce is an important CRM platform for any kind of businesses, be it big or small. The Saleforce mobile CRM furthers the advantages for small enterprises by helping them achieve huge deals and retaining them, as well as enhanced productivity.  
Being a cloud-based CRM platform, Salesforce CRM for small businesses does not require buying or establishment of any hardware. Due to a quick sync to cloud-based CRM platform, users always can have an advanced CRM solution. Moreover, small businesses can protect their data with the help of this advanced level of cloud security.
So, if you as a small business owner were pulling your hair apart to find the best mobile CRM for your business, no more worries! Salesforce brings you the right tool for facilitating CRM operations and enjoying rapid growth.