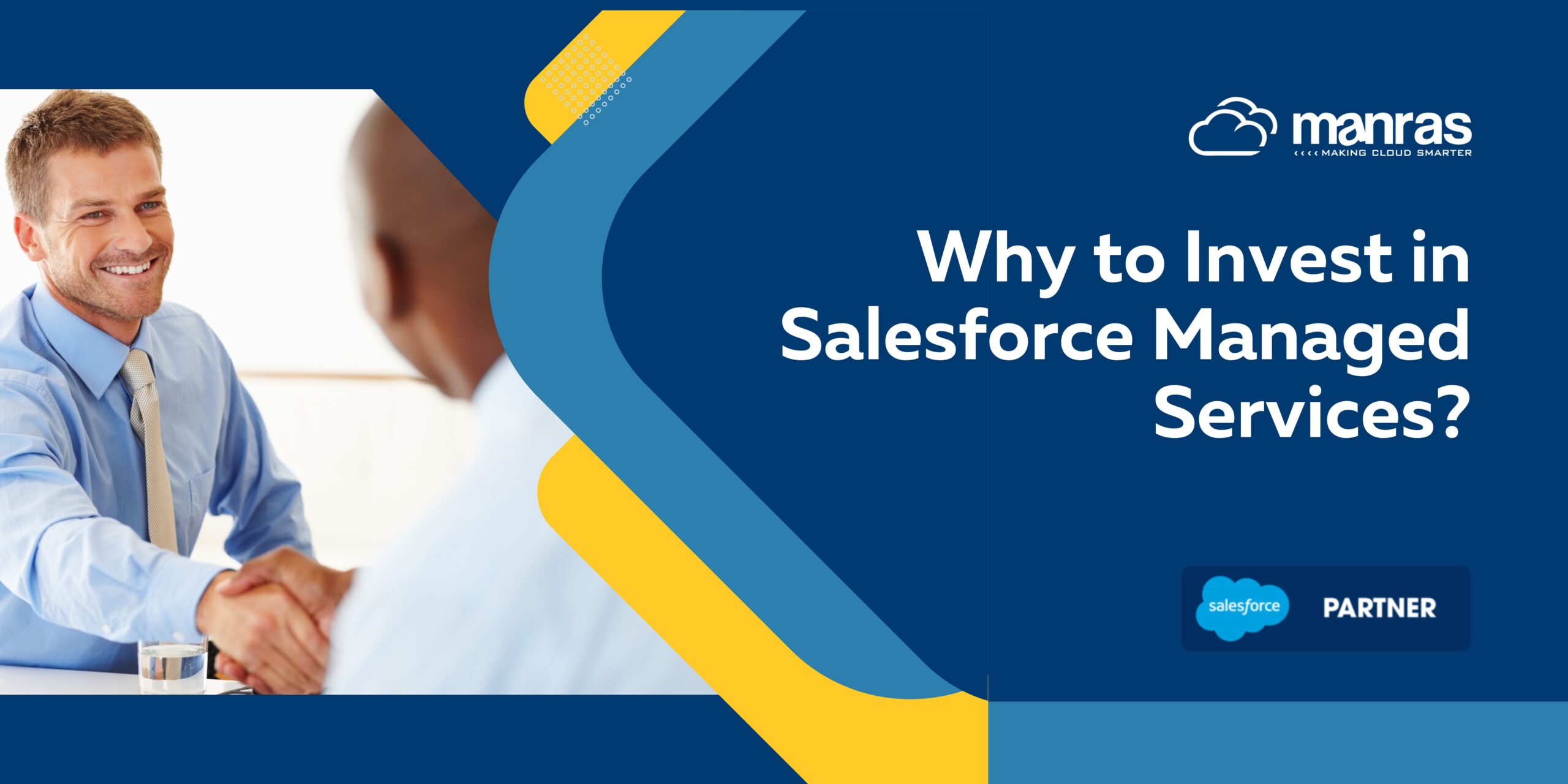 Why to invest in Salesforce Managed Services?
In today's rapidly evolving business landscape, staying competitive requires leveraging the power of technology to its fullest extent. One such technology solution that has become indispensable for businesses of all sizes is Salesforce. As companies embrace Salesforce to streamline their operations and enhance customer relationships, the importance of efficient management and optimization of this platform has grown significantly. This is where Salesforce Managed Services step in to provide a crucial advantage. In this article, we will delve into the reasons why investing in Salesforce Managed Services is a smart move for businesses seeking sustainable growth.
Understanding Salesforce Managed Services
Salesforce Managed Services involve outsourcing the management, optimization, and maintenance of your Salesforce instance to a specialized third-party provider. These services cover a range of activities, including system monitoring, performance optimization, troubleshooting, customization, integration, and security management.
Advantages of Salesforce Managed Services
Enhanced System Performance and Reliability
By partnering with a Salesforce Managed Services provider, businesses can ensure that their Salesforce instance is consistently performing at its best. Regular monitoring and proactive maintenance help identify and address potential issues before they escalate, minimizing downtime and ensuring a seamless user experience.
Customization and Scalability
Managed Services providers offer tailored solutions to align your Salesforce instance with your unique business needs. Whether it's customizing workflows, creating new functionalities, or integrating third-party apps, these services ensure your Salesforce platform evolves alongside your business.
Proactive Issue Resolution
Managed Services providers have a team of experts who are well-versed in Salesforce's complexities. This expertise enables them to quickly identify and resolve issues, minimizing disruptions to your business operations.
Expertise and Industry Best Practices
Salesforce Managed Services providers bring a wealth of industry knowledge and best practices to the table. Their insights can help optimize your Salesforce instance for maximum efficiency and ROI, ensuring you make the most of the platform's capabilities.
Cost Savings and ROI
While there is an investment involved in Salesforce Managed Services, the long-term cost savings far outweigh the initial expense. With efficient management and proactive issue resolution, businesses avoid the financial repercussions of system downtime and inefficiencies. Moreover, the optimized use of Salesforce leads to improved customer satisfaction, higher sales, and better overall ROI.
Focus on Core Competencies
Outsourcing Salesforce management allows your internal teams to focus on core competencies. Instead of diverting resources to managing the platform, your employees can dedicate their time and energy to activities that directly contribute to your business's growth.
Seamless Upgrades and Updates
Salesforce regularly releases updates and new features to enhance its platform. Managed Services providers ensure that your instance is always up-to-date, allowing you to take advantage of the latest functionalities without any hassle.
Data Security and Compliance
Data security is a top priority for businesses. Salesforce Managed Services providers implement robust security measures to safeguard sensitive information and ensure compliance with industry regulations.
Conclusion:
Investing in Salesforce Managed Services is a strategic decision that empowers businesses to extract maximum value from their Salesforce instance. By outsourcing management, gaining access to expertise, and ensuring consistent performance, businesses can focus on growth while leaving the technical intricacies to the experts.
As a Salesforce Platinum Partner, Manras offers premier Salesforce Managed Services that align seamlessly with the insights shared in this article. With a dedicated team of experts, we ensure peak performance of your Salesforce instance, from seamless upgrades to robust security measures, catering to businesses of all sizes. Let us be your partner in optimizing your Salesforce platform, maximizing ROI, and propelling your business forward.
FAQs
What are Salesforce Managed Services?
Salesforce Managed Services involve outsourcing the management and optimization of your Salesforce instance to a specialized third-party provider.
How can small businesses benefit from these services?
Small businesses can benefit from Salesforce Managed Services by optimizing their Salesforce platform without the need for an in-house IT team.
What is the cost range for Salesforce Managed Services?
The cost of Salesforce Managed Services varies based on the scope of services required. It's best to consult with providers for accurate pricing.
Can I switch from in-house management to managed services?
Yes, businesses can transition from in-house management to Managed Services to take advantage of expert support and optimization.
How do I choose the right managed services provider?
Choosing the right provider involves evaluating their experience, expertise, customer reviews, and the range of services they offer.