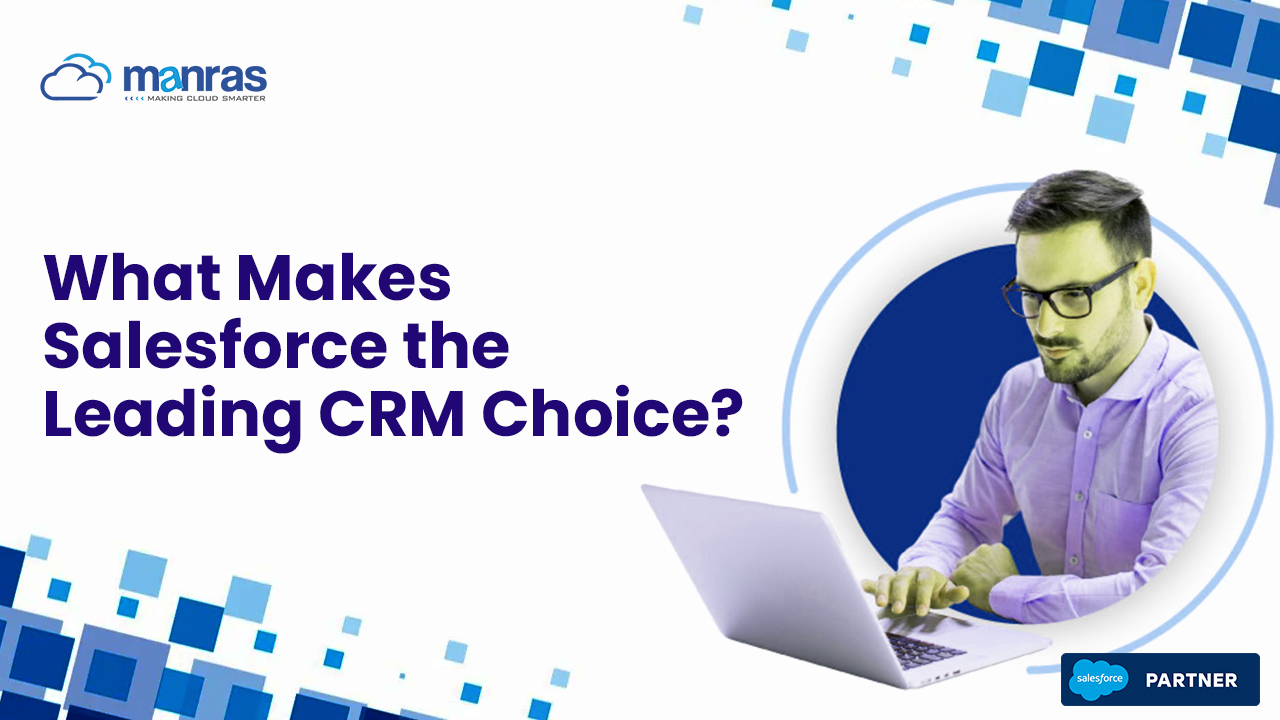 What Makes Salesforce the Leading CRM Choice?
In today's fast-paced business landscape, customer relationship management (CRM) systems have become the backbone of successful enterprises. Among the plethora of CRM options available, Salesforce stands out as the leading choice. With its powerful features, seamless integrations, and unparalleled versatility, Salesforce has revolutionized how businesses manage their customer interactions and streamline their operations. In this article, we'll delve into the key reasons why Salesforce has earned its reputation as the premier CRM solution.
In the realm of customer management, businesses are constantly seeking ways to enhance their interactions with clients and prospects. CRM systems have emerged as indispensable tools for achieving this goal, and Salesforce is at the forefront of this technological revolution.
The Evolution of CRM Systems
From rudimentary spreadsheets to sophisticated digital platforms, CRM systems have come a long way. Salesforce played a pivotal role in redefining CRM by introducing cloud-based solutions that provide real-time access and collaboration.
Salesforce: A Comprehensive Overview
Salesforce is more than just a CRM; it's a comprehensive suite of tools designed to streamline various aspects of business operations. It offers modules for sales, marketing, customer service, analytics, and more, all unified under a single platform.
Customizability and Scalability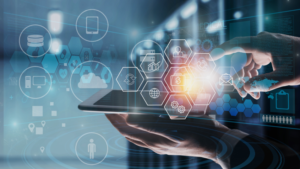 One size doesn't fit all in the business world, and Salesforce recognizes this. Its highly customizable features allow businesses to tailor the system to their unique processes and needs. Furthermore, as businesses grow, Salesforce scales seamlessly to accommodate increased demands.
Seamless Integration Capabilities
In today's interconnected digital landscape, software applications need to work harmoniously. Salesforce excels in this regard, offering robust integration capabilities with third-party apps, enabling data to flow effortlessly across different platforms.
AI-Powered Insights and Analytics
Gone are the days of relying solely on intuition. Salesforce leverages artificial intelligence to provide actionable insights from vast amounts of data. This empowers businesses to make informed decisions and forecast trends effectively.
Enhanced Customer Engagement
Understanding customers is the key to effective engagement. Salesforce centralizes customer data, enabling businesses to gain a 360-degree view of their interactions. This holistic approach leads to personalized engagement and improved customer satisfaction.
Mobile Accessibility and Productivity
Business doesn't just happen within office walls. Salesforce's mobile app ensures that key functionalities are accessible on the go, enabling teams to stay productive and responsive, whether they're in the field or working remotely.
Community and Collaboration Features
Collaboration fuels innovation, and Salesforce fosters collaboration through its community-building features. Businesses can create dedicated spaces for customers, partners, and employees to interact, share ideas, and find solutions.
Security and Compliance Standards
Data security is paramount, especially with increasing cybersecurity threats. Salesforce employs robust security measures and compliance standards, giving businesses peace of mind that their sensitive information is well-protected.
Continuous Innovation and Updates
The tech landscape evolves rapidly, and so does Salesforce. Regular updates and new features ensure that businesses are equipped with the latest tools, keeping them ahead of the curve in a competitive environment.
Pricing Flexibility and Options
Salesforce offers various pricing tiers, making it accessible to businesses of all sizes. Whether you're a startup or an enterprise, there's a pricing plan that aligns with your budget and requirements.
Industry-Specific Solutions
In the ever-evolving landscape of business, diverse industries have distinct needs that require tailored solutions. Salesforce stands out not only for its general CRM capabilities but also for its commitment to catering to specific industries through its range of industry-focused solutions. This approach empowers businesses to address sector-specific challenges and harness opportunities effectively. Here's a closer look at how Salesforce's industry-specific solutions make it a true leader in the CRM space:
Healthcare:
In the healthcare sector, patient care and management are paramount. Salesforce Health Cloud provides a comprehensive platform that enables healthcare providers to create holistic patient profiles, manage appointments, track medical histories, and ensure seamless communication across medical teams. With Health Cloud, healthcare professionals can deliver personalized care and enhance patient outcomes.
Finance:
Financial institutions operate in a complex regulatory environment where data security and customer trust are of utmost importance. Salesforce Financial Services Cloud offers tailored solutions for banking, wealth management, insurance, and more. It assists financial professionals in building lasting customer relationships, managing portfolios, and staying compliant with industry regulations.
Retail:
The retail industry thrives on understanding customer preferences and delivering exceptional shopping experiences. Salesforce Commerce Cloud equips retailers with tools to create seamless online shopping experiences, manage inventory, and personalize marketing campaigns. This solution empowers retailers to engage customers across multiple touchpoints and drive sales growth.
Manufacturing:
Manufacturing processes involve intricate supply chains and production workflows. Salesforce Manufacturing Cloud streamlines these complexities by providing real-time visibility into production processes, inventory management, and demand forecasting. Manufacturers can optimize operations, reduce lead times, and enhance collaboration with suppliers.
Nonprofit:
Nonprofit organizations operate with a unique mission and focus on making a positive impact. Salesforce Nonprofit Cloud assists these organizations in managing donors, volunteers, and programs efficiently. It enables nonprofits to engage supporters, raise funds, and track their social impact effectively.
By offering these industry-specific solutions, Salesforce demonstrates its commitment to meeting the unique needs of various sectors. This adaptability makes it an ideal choice for businesses looking to leverage CRM solutions tailored to their specific challenges and goals. Whether you're in healthcare, finance, retail, or any other industry, Salesforce's industry-specific solutions provide the tools you need to succeed.
Success Stories: Real-World Impact
The true measure of a CRM's effectiveness lies in its real-world impact. Countless success stories testify to the transformative power of Salesforce, from increased sales to improved customer loyalty.
Conclusion
In the realm of CRM systems, Salesforce reigns supreme. Its adaptability, integration capabilities, AI-powered insights, and focus on customer engagement set it apart as the leading choice for businesses seeking to optimize their operations and deliver exceptional customer experiences.
At Manras, a prestigious Platinum Salesforce partner, we specialize in delivering top-tier Salesforce implementation services. Our expert team ensures seamless integration and customization, harnessing the full potential of Salesforce to supercharge your business operations. Partner with us to transform your customer relationship management and elevate your business to new heights.
Frequently Asked Questions
Q1: Is Salesforce suitable for small businesses? 
A: Absolutely! Salesforce offers pricing plans that cater to businesses of all sizes, including startups and small enterprises.
Q2: Can Salesforce be customized to our unique processes? 
A: Yes, Salesforce is highly customizable, allowing you to tailor the system to your specific workflows and needs.
Q3: How does Salesforce ensure data security? 
A: Salesforce employs robust security measures and compliance standards to safeguard your data from potential threats.
Q4: Can I access Salesforce on my mobile device? 
A: Yes, Salesforce offers a mobile app that provides access to key functionalities, ensuring productivity on the go.
Q5: What industries does Salesforce cater to? 
A: Salesforce provides industry-specific solutions that cater to a wide range of sectors, including healthcare, finance, retail, and more.