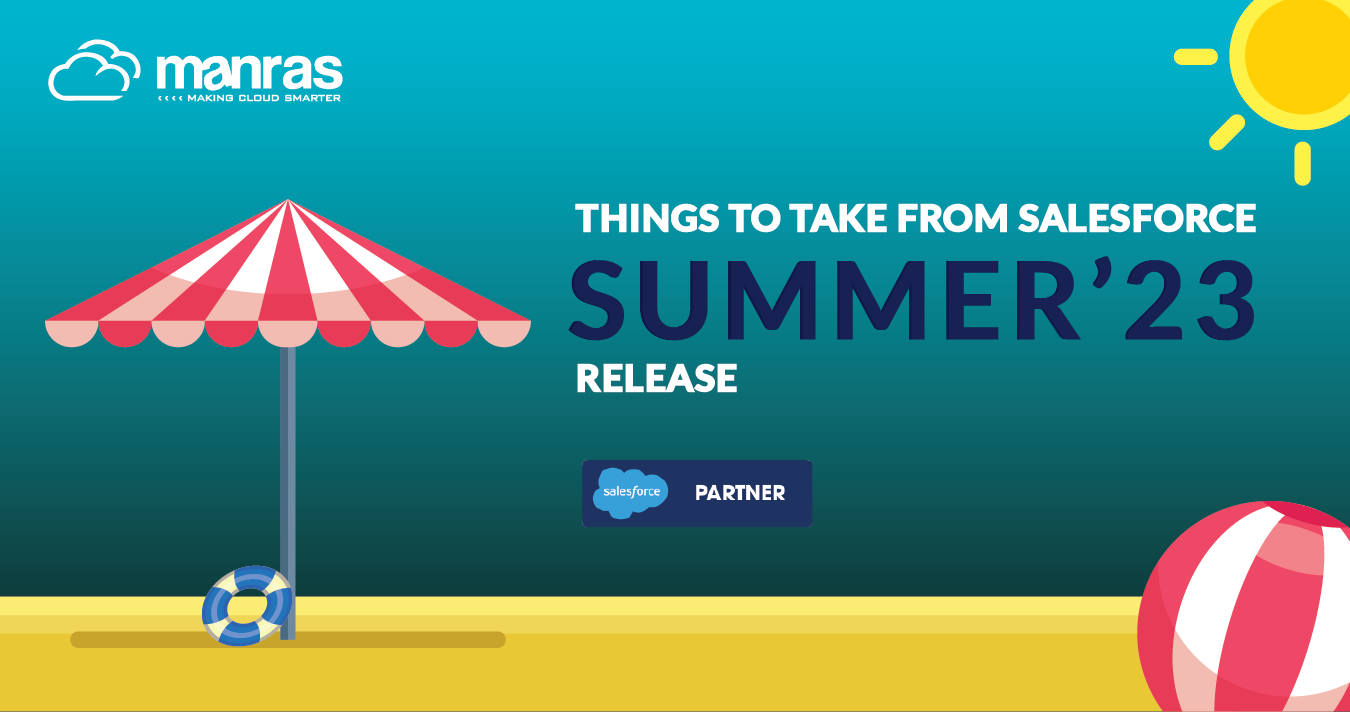 Things to Take from Salesforce Summer '23 Release
As the world's leading customer relationship management (CRM) platform, Salesforce constantly strives to improve its services and features to help businesses achieve their goals. The Salesforce Summer '23 Release is no exception, promising exciting new updates, and enhancements to boost productivity, streamline workflows, and improve user experience.
In this blog post, we will explore some of the most notable features and improvements from the Salesforce Summer '23 Release, which are sure to provide immense value to Salesforce users across various industries.
Salesforce Summer '23 Release Date 
The Salesforce Summer '23 Release is set to launch in phases starting May 14th, 2023. Salesforce has meticulously planned this rollout with preview notes already available as of April 26th. Sandbox cutoff date and upgrades took place on May 4th and 5th, with preview instances being upgraded to Summer '23 on May 15th. 
Following this, Salesforce will perform a final readiness check on June 3rd and 4th, before making the Salesforce Summer '23 Release updates available in production on June 10th. However, it's worth noting that exact dates may vary based on your Salesforce instance and location, so be sure to mark your calendar for these important dates.
New features in Salesforce Summer '23 Release
Salesforce Summer '23 Release brings a plethora of new features and enhancements that promise to transform the way users interact with the platform. Let's take a closer look at some of the new features in Salesforce Summer '23 Release.
Lightning App Builder
The Lightning App Builder in Salesforce Summer '23 Release comes with several changes, including Dynamic Forms for Mobile (Beta), Horizontal Field Alignment, and Accordion/Tabs components for app pages, which improve user experience and page performance.
Fields
Salesforce Summer '23 Release brings significant updates to the Fields feature. One of the most notable changes is the limitation of inactive picklist values in custom picklist fields to 4000, which was announced in Spring '23 and enforced in this release. The ability to remove this limit has been removed. Additionally, managing and updating picklist values for the "Salutation" field in Lightning Experience is now possible without having to switch to Salesforce Classic.
Reports & Dashboards
You can now add images, rich text, and widgets to your dashboards to create more engaging and dynamic displays as per the Salesforce Summer '23 Release updates. Additionally, users of Unlimited Edition can take advantage of more dashboard filters, with the ability to add up to five filters per dashboard.
Sharing your Lightning dashboards is also easier than ever with the new "Post to Slack" option. You can now post your dashboards directly to Slack, making it easier to share important data with your team and stay up-to-date on critical metrics.
Permissions
Salesforce has made improvements to the permissions system with the ability to set field-level security for a field on permission sets and allowing delegated admins to manage permission set group assignments. The User Access and Permissions Assistant app provides more information in reports and has improved performance. 
Additionally, user access policies now allow for automated management of user access based on criteria set by the admin. These updates streamline the process of managing user permissions and access in Salesforce.
Related Lists
Salesforce Summer '23 Release brings mass quick actions on related lists (beta), allowing users to create related records and perform mass updates to up to 100 records without leaving the page. Additionally, the related list "View All" page now uses Lightning Web Components for better performance.
Email
Salesforce is introducing a new email composer in open beta with the Salesforce Summer '23 Release updates. This feature-rich HTML text editor is designed to replace the existing email editor and offers a range of exciting new features.
In addition to the new email composer, Salesforce has also introduced a new Flow to help service agents save time by linking contacts to cases in Email-to-Case. By using the "Find Contact for Associated Case from Email-to-Case" flow template and adding it to the Actions & Recommendations component, agents can streamline their workflow and improve their productivity.
Einstein Search
The Summer '23 release introduces two significant enhancements to Einstein Search. These improvements in Salesforce CRM Summer '23 Release allow for configuring searchable objects and picklists, improving the relevance of search results for users. Although these features are still in beta, they provide valuable tools for optimizing the search experience in Salesforce.
Calendar
The calendar has been upgraded with multiple productivity-boosting features in the Salesforce Summer '23 Release. These include the ability to view up to 500 events, enable up to 50 shared calendars and resources, drag events to reschedule, and preview events with a click instead of hovering. Additionally, users can now view overlapping event tiles, expanded text, and shaded coloring for dates in the past.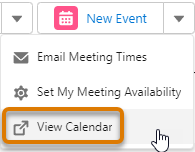 In-App Guidance
With the new features in Salesforce Summer '23 Release, In-App Guidance has received an update that enables targeted prompts on specific record fields. This feature allows for more detailed guidance to be provided to users, increasing clarity and reducing confusion.
Pipeline Inspection
Pipeline Inspection now comes standard with Enterprise Edition, eliminating the need for an add-on license. Inline editing allows for more efficient opportunity updates, including checkbox, email, phone, and URL fields. Expanded filters allow for the viewing of more deals and pipelines, including those of cross-functional team members.
Conclusion 
The Salesforce Summer '23 release promises to bring a host of new features and enhancements that will help users achieve greater productivity and efficiency on the platform. From the new email composer to the improved calendar functionality and expanded Pipeline Inspection filters, there is much to be excited about in this release.
If you're looking for a reliable Salesforce Consulting Partner to help you maximize the benefits of the Salesforce Summer '23 release and optimize your Salesforce instance, look no further than Manras. With a team of certified experts and a track record of 100% customer satisfaction, Manras is committed to delivering quality services tailored to your unique business needs. Contact Manras today to learn more.