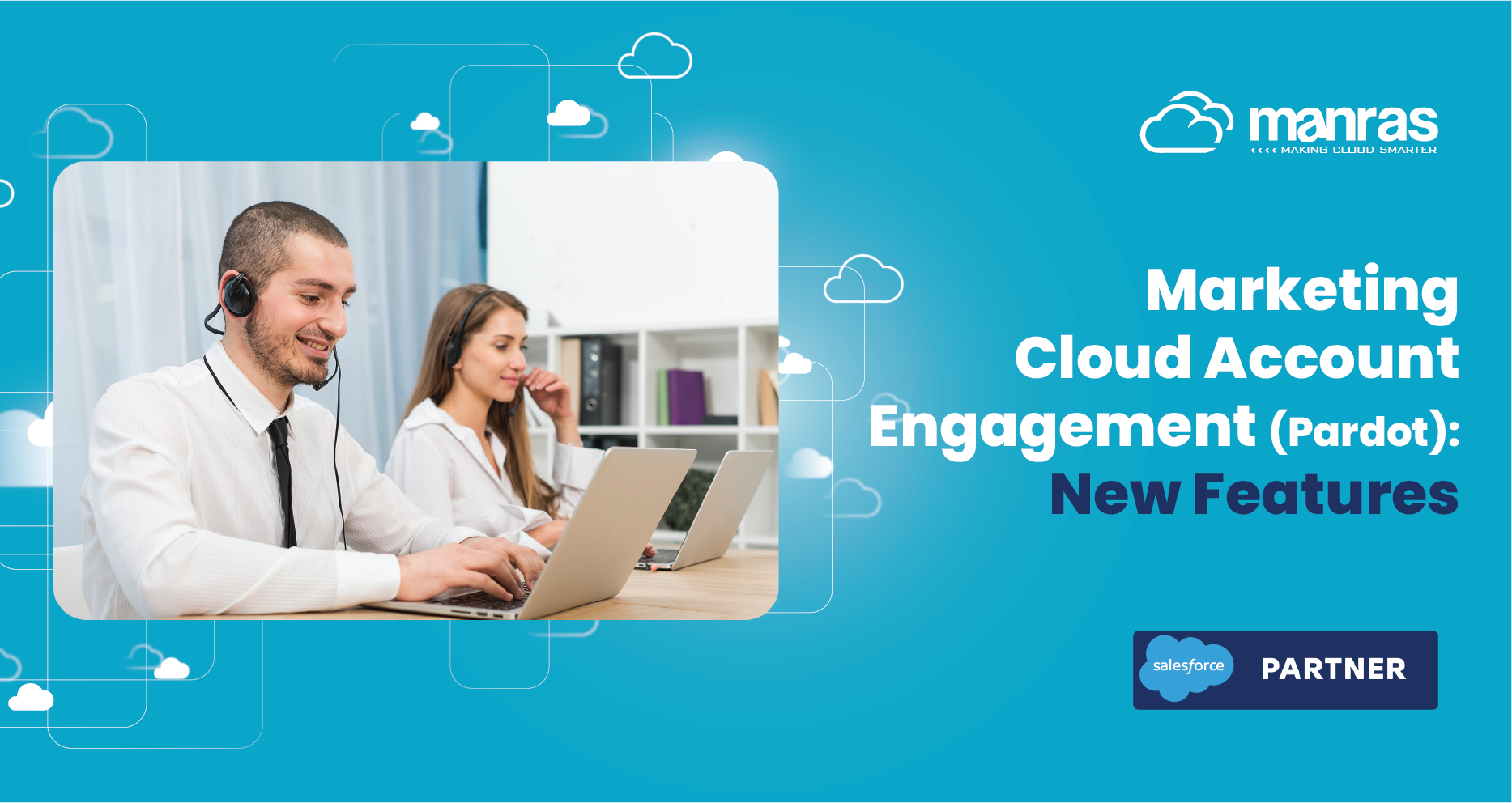 Marketing Cloud Account Engagement (Pardot): New Features
Salesforce, a leading provider of cloud-based Customer Relationship Management (CRM) software solutions, is well-known for its commitment to innovation and continuous improvement. Every year, Salesforce unveils three major product updates, and the Winter '24 release is no exception. This release brings a host of exciting new features and enhancements to the Marketing Cloud Account Engagement, promising to revolutionise the way businesses engage with their customers. 
In this article, we'll dive into Marketing Cloud Account Engagement, explore the important Marketing Cloud enhancements introduced in the Winter '24 release, and see how they boost marketing campaign automation. 
What is Marketing Cloud Account Engagement?
Marketing Cloud Account Engagement, previously known as Pardot under the Salesforce umbrella, is a versatile marketing automation platform that helps businesses create valuable connections, boost sales opportunities, support their sales teams, and nurture long-term customer relationships. It achieves this by offering a wide range of automation tools tailored for B2B marketing. 
With Salesforce Marketing Cloud Account Engagement, companies can efficiently expand their B2B marketing strategies while ensuring that marketing and sales teams work in sync. This software makes it easy to reach out to customers with personalised messages, allowing businesses to build strong, lasting relationships. Additionally, Account Engagement features provide sales teams with clear insights into how potential customers are engaging with marketing efforts and seamlessly transfers promising leads. 
What sets it apart is its ability to seamlessly integrate with other marketing tools, removing any guesswork in evaluating the quality of leads and marketing ROI tracking. 
Marketing Cloud Account Engagement New Features
Here are the new Account Engagement features, designed to supercharge your marketing efforts and drive lead scoring enhancements: 
1. Precise Wait Times in Engagement Studio

Now, you have the ability to set specific waiting times for prospects in hourly increments, ranging from 2 to 8 hours. This feature allows for more precise scheduling of your marketing campaigns, making it easier to reach prospects at optimal times, especially useful when dealing with different time zones. 
2. Prospect Data Insights with Prospect Change Monitor

Building on the Account Engagement Optimizer introduced in the Summer '23 release, Winter '24 brings the Prospect Change Monitor that promises to provide a clear view of trend frequencies over time. This feature will allow you to spot critical changes in your prospect data, enabling you to make data-driven decisions and take proactive actions to maximise engagement and conversions. 
3. Effortless Asset Copying
Copying marketing assets between business units or from sandbox to production is now a breeze. With API Version 5 for Flow, you can duplicate assets without the need for manual recreation. This time-saving feature streamlines your workflow and boosts efficiency. 
4. Streamlined Sandbox to Production Transition
The Winter '24 release also brings a boon for those managing sandboxes and production environments. Leveraging API Version 5 for Flow, you can now promote developments made in sandboxes into your production environment without the need for extensive rebuilding. This streamlined process accelerates the deployment of your marketing strategies, reducing downtime and enhancing overall productivity. 
5. Improved Prospect Activity Management
Managing prospect records that accumulate excessive activity has been a common challenge. Winter '24 offers a solution by introducing rules for pausing prospects when their activity levels start to impact Account Engagement's performance. Additionally, you can now identify crucial prospects and restore their records by deleting visitor activity records. This feature not only helps maintain the quality of your prospect data but also ensures that automated actions are triggered only when necessary, enhancing your engagement strategies. 
6. Cleaner Database with Stale Unconverted Visitors
To improve your account health and optimise processing power, Winter '24 allows you to remove visitor records that haven't been converted. This feature streamlines your database, eliminating unnecessary data and ensuring that you focus your efforts on prospects with genuine conversion potential. It's a simple yet effective way to maintain a clean and efficient marketing database. 
7. Enhanced Email Deliverability

Email deliverability is paramount in successful marketing campaigns. In Spring '23, sender domain validation introduced a new record called the validation key. Building on this foundation, Winter '24 ensures that you can't send an email template with an unverified sender address via Account Engagement. This automatic check safeguards your email sending reputation and ensures that your messages reach the intended recipients. 
Conclusion
The Winter '24 release offers a treasure trove of new Account Engagement features and improvements that can revolutionise your marketing game. From precise timing control to data-driven insights, these updates empower you to engage with prospects more effectively and streamline your marketing operations. 
To make the most of these Marketing Cloud enhancements, consider partnering with Manras, a Salesforce Consulting Partner. Our certified consultants provide actionable solutions to optimise your technology investments, ensuring you maximise your returns. With Manras's expertise, you'll be well-equipped to excel in the ever-evolving realm of marketing technology.