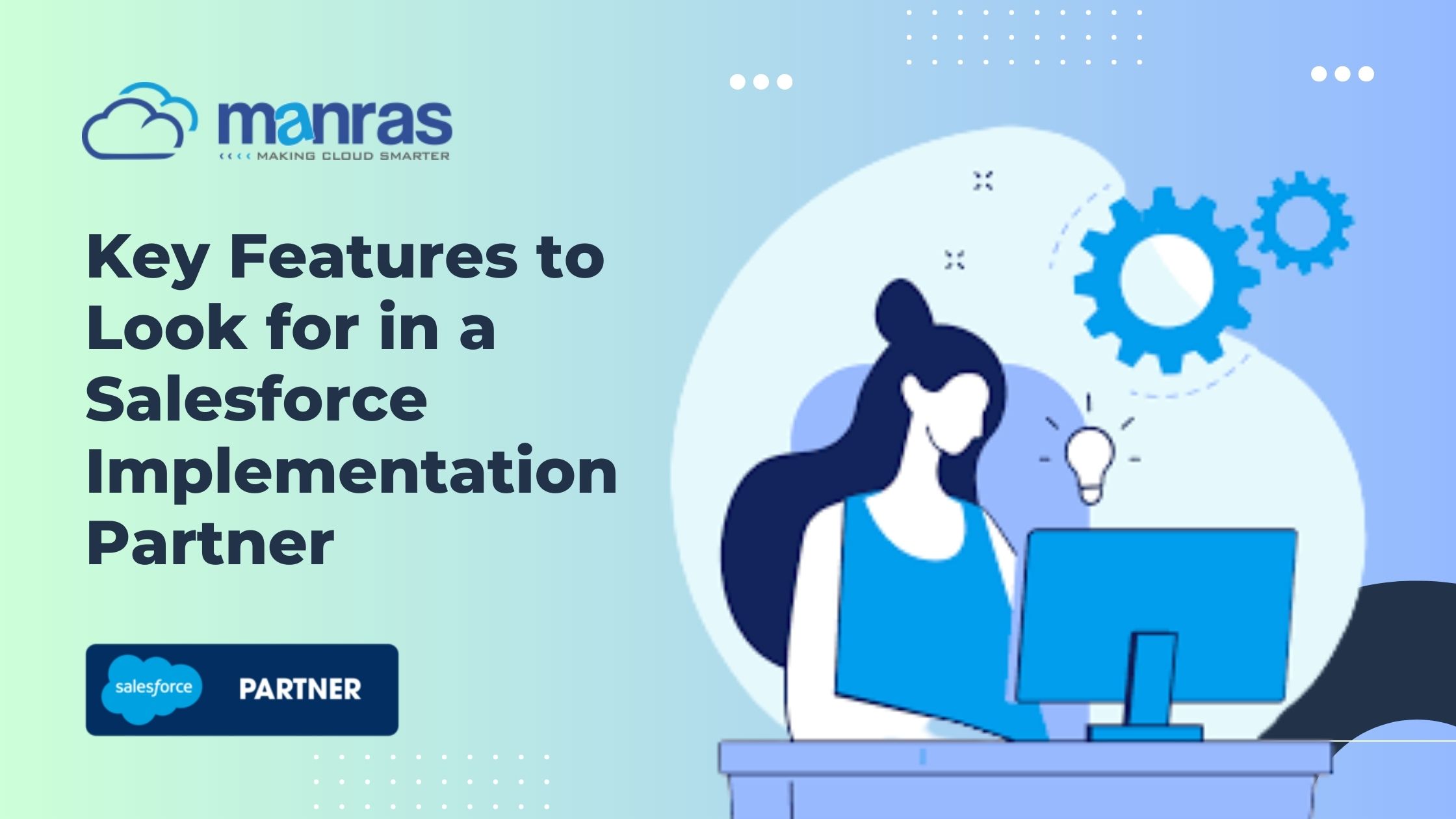 Key Features to Look for in a Salesforce Implementation Partner
In today's fast-paced business environment, companies across North America are increasingly turning to Salesforce as their preferred customer relationship management (CRM) solution. With its robust features and scalability, Salesforce has become a go-to platform for organizations aiming to streamline their sales processes, improve customer engagement, and drive revenue growth. However, successful implementation of Salesforce requires the expertise and guidance of a reliable implementation partner. Choosing the right partner can make all the difference in maximizing the benefits of your Salesforce investment. In this blog post, we will explore the key features to look for in a Salesforce implementation partner.
Understanding Your Business Needs and Goals
A trustworthy Salesforce implementation partner should possess a deep understanding of your business needs and goals. They should be willing to listen attentively to your unique challenges and provide tailored solutions that align with your objectives. By comprehending your organization's pain points and growth aspirations, they can effectively map out a roadmap for successful Salesforce implementation.
Expertise and Certifications
When evaluating potential implementation partners, it is crucial to consider their level of expertise and certifications. Look for partners with a proven track record of successfully implementing Salesforce for companies similar to yours. A partner with Salesforce-certified professionals demonstrates their commitment to staying updated with the latest best practices and industry standards, ensuring a smooth implementation process.
Collaborative Approach
A collaborative approach is essential for a successful partnership. Your implementation partner should work closely with your internal team, actively engaging in open communication and fostering a spirit of collaboration. This ensures that the implementation process is transparent, and everyone is on the same page regarding project timelines, milestones, and deliverables.
Customization Capabilities
No two businesses are the same, and your Salesforce implementation should reflect your unique requirements. Look for an implementation partner that has extensive customization capabilities. They should be able to tailor Salesforce to meet your specific needs, such as creating custom objects, fields, and workflows. This customization ensures that Salesforce aligns perfectly with your business processes and enhances overall productivity.
Data Migration and Integration Expertise
Data migration and integration are critical aspects of a Salesforce implementation. A reliable implementation partner should have expertise in seamlessly migrating your existing data into Salesforce, ensuring minimal disruption to your business operations. They should also be proficient in integrating Salesforce with other systems and applications you use, such as marketing automation tools or customer support platforms.
Change Management and Training
Implementing Salesforce involves a significant change for your organization, and change management is crucial to ensure a smooth transition. A reputable implementation partner will guide you through the change management process, helping your employees adapt to the new system effectively. They should provide comprehensive training sessions, workshops, and ongoing support to empower your team to fully leverage the power of Salesforce.
Post-Implementation Support
Your partnership with a Salesforce implementation partner doesn't end after the go-live date. Look for a partner that offers post-implementation support to address any issues or questions that may arise. They should provide timely assistance, ongoing system maintenance, and periodic check-ins to ensure your Salesforce implementation continues to deliver value in the long term.
Proven Track Record and Client References
Before finalizing your Salesforce implementation partner, it's essential to review their track record. Request client references and testimonials to gain insights into their previous implementations. A partner with a proven track record of successful projects and satisfied clients is more likely to deliver a positive outcome for your organization.
Commitment to Continuous Improvement
Salesforce is a dynamic platform that evolves over time with new updates, features, and functionalities. Your implementation partner should exhibit a commitment to continuous improvement and ongoing learning. They should stay up-to-date with the latest Salesforce advancements and proactively recommend enhancements and optimizations to ensure your system remains optimized and aligned with your evolving business needs.
Conclusion
Selecting the right Salesforce implementation partner is a critical decision that can significantly impact the success of your CRM implementation. By considering the key features outlined in this blog post, you can ensure that your chosen partner possesses the necessary expertise, collaboration skills, and customization capabilities to drive a successful Salesforce implementation. Remember, a reliable partner will not only guide you through the implementation process but also provide ongoing support and help your organization unlock the full potential of Salesforce to drive growth and customer satisfaction.
Unlock your sales potential with Manras, the leading Salesforce implementation partner. Our expertise and customized solutions will skyrocket your sales, boost productivity, and drive unparalleled business growth. Don't miss out on the opportunity to supercharge your sales strategy – partner with Manras today!