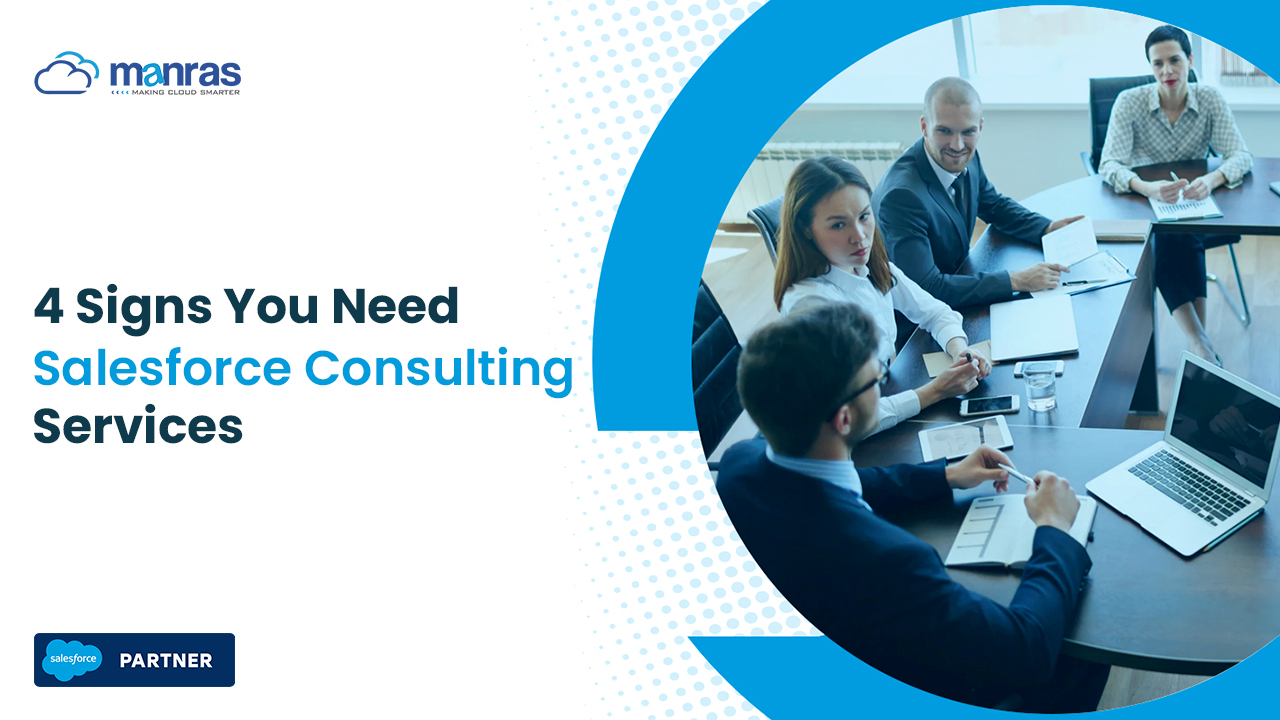 4 Signs You Need Salesforce Consulting Services
In today's rapidly evolving business landscape, harnessing the power of technology is essential to stay competitive and drive growth. Salesforce, a leading customer relationship management (CRM) platform, has emerged as a game-changer for businesses of all sizes. However, while Salesforce offers a multitude of benefits, not every organization can navigate its complexities effectively. This is where Salesforce consulting services come into play. In this article, we'll explore the four unmistakable signs that indicate your business needs Salesforce consulting services to thrive.
Introduction
Salesforce is a powerful CRM platform designed to streamline operations, enhance customer relationships, and boost productivity. However, not every organization can fully leverage its potential without expert guidance. Salesforce consulting services offer businesses the expertise they need to make the most of this robust platform.
Sign #1: Limited Salesforce Expertise
One of the most evident signs that your business requires Salesforce consulting services is a lack of in-house expertise. Salesforce is a multifaceted tool with numerous features and functions, making it challenging for newcomers to navigate effectively. Consultants bring extensive knowledge and experience, ensuring your organization harnesses the full potential of Salesforce.
Sign #2: Inefficient Workflows
Efficiency is key to business success, and Salesforce is designed to optimize workflows. If you notice that your current processes are convoluted or time-consuming, it may be time to seek consulting services. Salesforce consultants can redesign and streamline workflows, making your operations more efficient and productive.
Sign #3: Poor Data Quality
Data is the lifeblood of any CRM system, and Salesforce is no exception. If your data quality is subpar, it can lead to costly errors and missed opportunities. Salesforce consultants can implement data cleansing and enrichment strategies, ensuring that your data is accurate, up-to-date, and actionable.
Sign #4: Underutilized Salesforce Features
Salesforce offers a wide array of features and functionalities that can benefit your business. However, many organizations only scratch the surface, using a fraction of what Salesforce has to offer. Consultants can identify underutilized features and customize the platform to meet your specific needs, maximizing its value.
The Role of Salesforce Consultants
Salesforce consultants play a crucial role in bridging the gap between your business goals and the capabilities of the Salesforce platform. They collaborate with your team to understand your unique requirements, develop a tailored strategy, and provide ongoing support to ensure your CRM system evolves with your business.
Conclusion
In today's digital age, embracing technology is not an option but a necessity for business growth. Salesforce consulting services can be the catalyst that propels your organization to new heights. Whether you lack expertise, face workflow inefficiencies, deal with poor data quality, or underutilize Salesforce features, consultants can provide the expertise and guidance you need.
Don't let your business lag behind. Embrace Salesforce consulting services and unlock the full potential of this transformative CRM platform.
At Manras, we take pride in being a Platinum Salesforce partner with a proven track record of delivering exceptional Salesforce consulting services. Our team of experts is dedicated to empowering businesses like yours to thrive in the digital age. Let us be your trusted guide on your Salesforce journey, unlocking the full potential of this remarkable CRM platform to drive growth, efficiency, and success.
FAQs
What is Salesforce consulting? 
Salesforce consulting involves hiring experts to help businesses optimize their use of the Salesforce CRM platform, ensuring they achieve their goals efficiently.
How do I choose the right Salesforce consulting service? 
To select the right consulting service, assess their experience, client reviews, and the specific services they offer. Ensure they understand your industry and business needs.
What are the costs associated with Salesforce consulting services? 
The cost of Salesforce consulting services varies based on the complexity of your project and the services required. It's best to request a customized quote.
Can Salesforce consulting services benefit small businesses? 
Absolutely. Salesforce consulting services can be tailored to the needs and budget of small businesses, helping them compete effectively in their respective markets.
How long does it take to see results from Salesforce consulting? 
The timeline for results depends on the scope of your project. Some improvements may be realized quickly, while others may take several months to fully implement and see results.